Irritable Bowel Syndrome
---
What Treatments Are Right for Me?
In general, treatments for IBS are directed towards the patient's predominant symptoms. With a wide variety of available therapies, many of which improve individual IBS symptoms, only a small number of therapies have been shown to be of benefit for global symptoms of IBS. ACG's new systematic review of evidence about the management of irritable bowel syndrome (IBS) and chronic idiopathic constipation (CIC) will help you and your doctor make the best decisions for your symptom management. Learn More
What You Should Know
In the United States, it is estimated that 10-15 percent of the adult population suffers from IBS symptoms, yet only 5 to 7 percent of adults have been diagnosed with the disease.  IBS is the most common disease diagnosed by gastroenterologists and one of the most common disorders seen by primary care physicians. Learn more
Constipation is a symptom-based disorder defined as unsatisfactory defecation, and is characterized by infrequent stools, difficult stool passage or both. Chronic idiopathic constipation (CIC) is defined as the presence of these symptoms for at least 3 months.
Learn more
Audio Podcasts: ACG Experts Answer Your Most Common Questions
Abdominal Pain: What You Should Know
Abdominal pain is a frequently reported symptom of IBS. But it is also associated with with other health conditions. Dr. Lin Chang addresses common questions and concerns surrounding abdominal pain by providing insight on the symptoms and causes; guidance on treatment options and when to see a doctor. Listen Now
Nausea and Vomiting: When Should You Be Concerned
It is not uncommmon for some IBS patients to experience nausea and vomiting especially when accompanied with abdominal cramping. Dr. Brian Lacy answers common questions about these GI conditions including the causes, treatments and when to be concerned. Listen Now
Clinician Resources
ACG's Monograph on the Management of Irritable Bowel Syndrome and Chronic Idiopathic Constipation
Constipation and Defecation Problems
IBS Guidelines
Tips for Belly Breathing
Fecal Incontinence and Chronic Constipation
Optimizing the Patient-Provider Relationship
Overview
Important Facts:

Recurrent belly pain, bloating, diarrhea, and/or constipation may be part of a real medical problem called IBS (Irritable Bowel Syndrome)
About 10-12% of adults in North America suffer from IBS
IBS can make everyday life, social interactions, and work difficult
Treatment for IBS can help people with IBS patients feel better

What is Irritable Bowel Syndrome?

Irritable bowel syndrome (IBS) is a problem with how your bowels work. People with IBS have belly pain associated with constipation or diarrhea. They can have other problems like bloating, gas, or wanting to poop more often. IBS can cause problems outside of your bowels, such as difficulty with sex drive or pain with sex, muscle aches and pains, tiredness, headaches, back pain, and sometimes trouble with peeing or bladder spasms.

IBS is a very common disorder and scientific tests show that about 10% to 15% of people in the United States have it. IBS is more common in women with almost twice as many women having it than men. We do not really know why women get IBS easier than men, but it does not seem to be because they have different hormones than men. It seems to be because women may feel sensations from the intestines differently. IBS seems to be the same in all different types of people here and around the world.

Only 1 in 4 people with IBS see a doctor about their problem and we do not know why so few people look for help. How much IBS is causing difficulty in someone's life seems to be the main reason that they decide to see a doctor.

IBS is not dangerous and does not cause people to have a shorter life. It does not seem to lead to more dangerous problems, such as inflammatory bowel disease (Crohn's disease or ulcerative colitis) or colon cancer. The presence of IBS does not put extra stress on the other body organs like the heart, liver, or kidneys. Most people with IBS do very well and should not worry about it causing other serious problems. The worst part of having IBS is that it can make it difficult to live without worrying about dealing with the symptoms.

Unfortunately, IBS is a lifelong problem, but most people with it can do pretty well. Patients with IBS should see their doctor so they can help find treatments that can make them feel better.
Symptoms
Belly Pain associated with stool changes including diarrhea or constipation, gas, bloating

Recurring belly pain can come with bowel movements. People can also see change in what their poop looks like and how often they have bowel movements. They can have diarrhea and/or constipation, increased gas, or bloating. IBS is NOT associated with weight loss, blood in the stool, waking up at night to have bowel movements, and does not commonly start in people older than 50.

You can still have IBS, even if you do not have all of these problems. You should talk to your doctor to see what treatments may help you.

Scientific tests show that IBS is caused by changes in the nerves and muscles that control sensation and motility of the bowel. IBS is not "in your head," but it can be worsened by stress and anxiety. Remember, IBS is a real medical condition, but it is not life threatening, and will not lead to other serious diseases. Your bowels just work differently than most people.

Causes

What Causes Irritable Bowel Syndrome?

We do not really know what causes IBS. We do think that it is due to problems with how the bowels work. In the last 15 years, we have identified certain chemicals present in the gut, which send signals from the intestines to the brain. Learning about these have helped make pills to treat IBS.

We do think that IBS can be because of problems that continue after people have had a bowel infection, even after this infection is gone. We also think that it could be because of overgrowth of normal good bugs or getting bad bugs growing in the gut.

It does not seem like IBS comes from "food intolerance" or allergies. If you have really bad IBS that does not get better with treatment, your doctor may need to check you for celiac disease. This is a severe allergy to the protein gluten, which is found in wheat. Celiac disease can have problems that are a lot like IBS.

Although it is proposed in some quarters there is little evidence to support that IBS results from "food intolerance". This is to be differentiated however with the fact that celiac disease, an autoimmune disease that cause a violent inflammatory reaction in the intestine to the protein gluten can mimic the symptoms of IBS. Recent evidence shows that in patients with IBS-like symptoms testing for celiac disease, which can be accomplished with a simple blood test, should be considered, particularly if IBS like symptoms do not respond to reasonable treatment.

Tests & Diagnosis

How is Irritable Bowel Syndrome Diagnosed?

Symptoms are the main way that we know people have IBS. Doctors who specialize in the bowels are trained to know what symptoms people with IBS have. People have to have problems for at least 3 months over the previous year. Problems with bowel movements and lower belly pain are what we look for in people with IBS.

Your doctor can find IBS by talking to you and with an examination. They will often have you do other tests to look into your symptoms make sure that you do not have any other more dangerous problems.

A lot of people will have a scope test to look at the lining of the stomach, upper intestines and/or colon because of their symptoms. This is not needed to know you have IBS, but can be used to look for other problems.

Anyone age 50 or older who is thought to have IBS should have a colonoscopy to make sure they do not have colon cancer. People who have a family history of colon cancer may need this even if they are less than 50 and they should talk to their doctor about it.

Your doctor may do an upper scope if you have a lot of diarrhea that does not sound like IBS. They may also have you do other tests like a CT scan of the belly (a special x-ray of the abdomen which shows the organs in the abdomen particularly the pancreas, gall bladder, liver, and the intestines) or certain blood tests. Surgery is not really needed to find and should not be done.

In people with problems that look just like IBS, a lot of tests are not needed and can be expensive and unhelpful. Blood tests for celiac disease may be helpful in patients with IBS and a lot of diarrhea, or patients with both diarrhea and constipation. Lactose intolerance can be check by testing your breath and may be recommended by your doctor.

Treatment Options

How is IBS Treated?

Most treatment for IBS is focused on changes in lifestyle, the type of food you eat, and decreasing your level of stress. Some changes in the diet can help and are safe to try. Up to 90% of IBS patients stop eating some foods trying to improve their problems. Keeping a diary of what you eat and what symptoms you have can help you figure out what to stop.

Try not to eat gas-producing foods such as fructose (fruit sugar), lactose (milk sugar), beans, onions, broccoli, or cabbage. Some people have trouble with gluten-containing foods (mainly wheat-containing products) and not eating these can be helpful. A low "FODMAP" diet has been helpful in many IBS patients for a limited trial.
Taking more dissolvable fiber in your diet can help to decrease your symptoms, especially if you are constipated. You should make sure to drink a lot of water before adding fiber to your diet. Fiber without enough fluid can make your constipation worse. Fiber that is not dissolvable (insoluble) is not recommended because it can cause you to be more bloated. It is important to start with a small amount and increase it slowly.
Avoid any other foods that you have found to cause your IBS symptoms.
It is better to see a dietician to help you make changes in your diet.

Psychological stress makes it harder to live with any condition. IBS and its symptoms are no exception, and some people will feel better with relaxation techniques and participation in regular exercise or a hobby. IBS symptoms are not caused by psychological disorders and are definitely not "in your head," but behavioral therapies can help relieve symptoms for some people with IBS.

Exercise and physical fitness are needed for general health. Scientific tests have suggested that exercise can improve symptoms of constipation and general IBS symptoms.

What Medical Treatments are Used for Symptoms of IBS?

There is no cure for IBS. Medicines that can improve IBS are used to help symptoms and help people feel better. Only a few treatments have been shown to help all the symptoms of IBS. None will help every patient with IBS.

Belly pain or cramping can be helped by peppermint oil or medicine that relax your small bowels such as Dicyclomine or Hyoscyamine.
Anti-diarrheal drugs, such as loperamide, reduce the frequency of bowel movements in people with IBS with diarrhea.
Laxatives, such as milk of magnesia or polyethylene glycol, increase stool frequency in IBS with constipation.
Evidence suggests that specific probiotics ("good bacteria") may be effective in reducing overall symptoms, bloating, and gas.
Rifaximin is an antibiotic has been shown to reduce symptoms in some IBS patients with diarrhea and has been approved by the FDA (government). If this helps your symptoms it can be used more than once.
Agents that work on the serotonin receptors in the nerves in the gut or spinal cord have been tried to treat IBS. These medicines have proven value in some patients:
Medications that effect the nerves in the gut or spinal cord have been tried to treat IBS. Some of these medicines work for some patients:
Alosetron, slowing intestinal movement (peristalsis) of your bowels and reduces pain from the gut. Serious side effects can happen and this medication should be used carefully by your doctor. It can cause bad constipation and reduced blood flow to the colon. It can only be used in women with severe IBS with diarrhea who have failed other treatments.
Prucalopride, increases intestinal movement (peristalsis) of your bowels and reduces pain from the gut; it helps people who have IBS with constipation.
Many anti-depressants including tricyclic anti-depressants, Selective Serotonin Reuptake Inhibitors, and Serotonin–norepinephrine Reuptake Inhibitors reduce pain and seem to be help the pain of IBS patients. These drugs are used in low doses to reduce pain in IBS, and not to treat depression.
Another drug approved for use in patients with IBS with diarrhea is eluxadoline. This drug works by slowing intestinal movement (peristalsis) and reducing pain, it helps the major symptoms of IBS with diarrhea.
Another group of drugs used in patients with IBS are those that impact chloride and fluid secretion in the gut by opening pores ("channels") that let ions in and out of the lining cells of the gut. These include lubiprostone, linaclotide, and plecanatide and can be used to treat IBS with constipation.
Psychological therapies, such as psychotherapy and hypnotism, also may be helpful to IBS patients.
Alternative therapies, such as unique Chinese herbal mixtures or acupuncture, may help some patients with IBS, but more scientific tests are needed to see if they work.

Updated by Ryan K. Fawley, MD, Naval Medical Center, San Diego, CA for ACG Patient Care Committee, 2020.

Author(s) and Publication Date(s)

Brijen Shah, MD, Mount Sinai Health System, New York, NY. – Updated March 2021.
IBS FAQs

For Patients - Douglas A Drossman, MD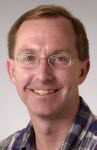 Gastroparesis, Nausea & Vomiting, and Dyspepsia - Brian E. Lacy, MD, PhD, FACG